5 Minute Read
Not satisfied with your post-webinar conversion rates? Here are three reasons your numbers are lacking, plus how to fix it fast.
—
Keyword(s): Webinar conversion rates
Persona(s): Marketing leader
To say you and your team put a lot of time and energy into creating your webinars is an understatement.
From building out content and creating the narrative to designing presentations slides, promoting the event, managing registration, and running the live stream, it's an all-hands-on-deck endeavor.

Thousands of dollars worth of skill and effort goes into webinars, but is your ROI worth that cost?

Although you may break even with your webinar conversion rates, it's still not quite a worthwhile investment. But that doesn't mean you should give up.
Webinars can be a highly lucrative marketing tool. In fact, 75 percent of businesses said webinars are the best way to generate high-quality leads, according to a survey by InsideSales.com. These events can help establish credibility and demonstrate your ability to help customers overcome real challenges. Plus, with a question-and-answer component, you can engage directly with participants and foster genuine relationships.
But, it's what happens in the precious few hours and days after a webinar that determines how many satisfied participants become customers.

So how can you make sure your webinars convert?

Here are a few reasons you may not be hitting the numbers you expect, plus concrete solutions to drive up your post-webinar conversion rates.
3 Reasons Your Post-Webinar Conversions are Lacking
There are many reasons your webinars aren't yielding the returns you anticipate. Here are the top three most common:
1. You're not adequately engaging your audience.
An effective webinar is a fine art. To engage participants, you have to ensure your content is entertaining, useful, relevant, and, most importantly, directly addresses the key pain points and challenges your audience is facing. The presenter(s) should be energetic, and you should frame your content as a "free give," without expecting anything in return. The fastest way to lose participants and interest is by turning your webinar into an hour-long sales pitch.


2. You're not including a clear call-to-action.
Of course, just because you aren't spending a significant amount of time focusing on your product or service's features doesn't mean you shouldn't encourage participants to take the next step in their buyer's journey. Like any other piece of content, your webinar should end with a well-communicated CTA. Briefly tease your offering and give attendees explicit instructions on where they can go to learn more and how to get in touch with you after the webinar has ended.


3. Your post-webinar communication is ineffective.
How do you re-engage attendees after they've logged off and returned to their work? And how do you ensure sales reps are prepared to handle the leads they receive post-webinar? If your post-event communication strategy isn't air-tight, you may miss critical opportunities to convert interested prospects. Worse, poor communication may turn potential customers off from your brand forever.

How to Quickly Boost Post-Webinar Conversion Rates
Once you've identified why your webinar attendees aren't converting, it's time to course-correct. Here are two things you can do before your next online event to multiply webinar conversion rates:
Tailor the webinar experience to your audience.
Before you begin creating your webinar, do a little extra homework. As a marketing leader, you likely already recognize many of the challenges your audience faces, but talking with sales reps can provide additional insight.

Ask them about the questions and concerns buyers have throughout the sales process and use their intel to customize your content. By showing your audience you understand their exact obstacles (and how to overcome them), you'll be more likely to earn their trust.


Align with sales to improve post-webinar follow-up.
Before you launch your webinar, take time to bring sales reps up to speed. Share your webinar deck, invite them to attend, and, afterward, share the recording.

Then, work together to prepare a webinar follow-up workflow and ensure you're both doing everything possible to ensure no leads fall through the cracks. Because they're already familiar with your brand and your organization's ability to address their challenges, webinar leads are often well-qualified. It's imperative reps respond to them immediately, while they're still highly engaged.
While they can be labor-intensive, webinars can be one of the most valuable types of content in your marketing arsenal. But to make them worth your while, you must ensure the subject matter and post-event follow-up are strategically aligned. By collaborating with the sales team, you can ensure your next webinar smashes all your conversion goals.
Never let another lead slip through the cracks. Kronologic will make sure your best leads always connect with your best reps. Learn more now.
Originally published Jan 13, 2020 3:47:42 PM, updated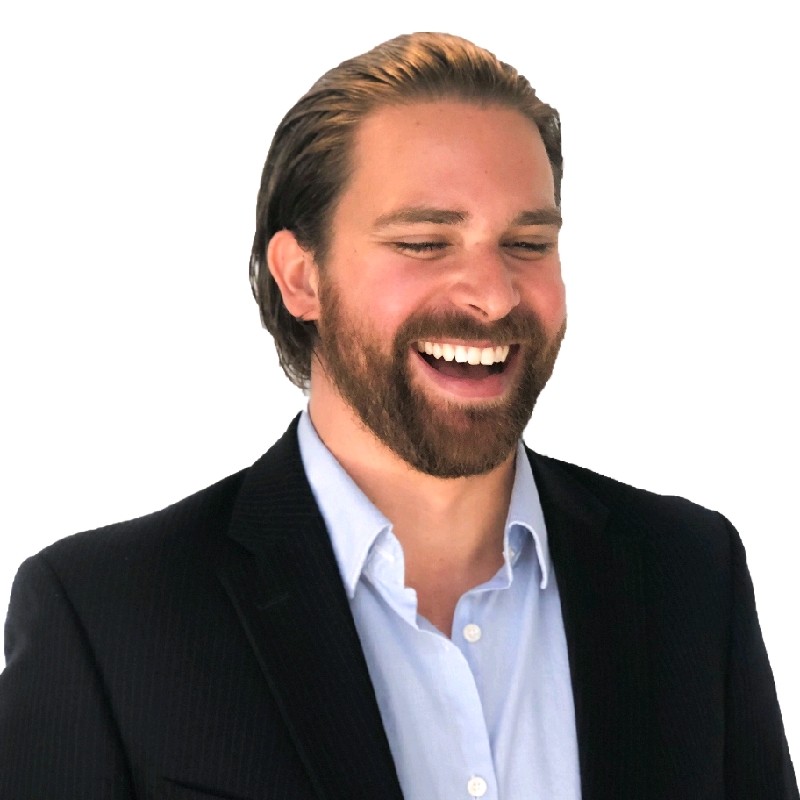 A habitual calculated risk taker professionally and personally, I love dogs, the outdoors and delight in building and studying elegant solutions. I have a passion for experimentation and optimization; economy of motion and efficiency of time are principles that guide many of my decisions on a daily basis. Myers-Briggs: ENTJ