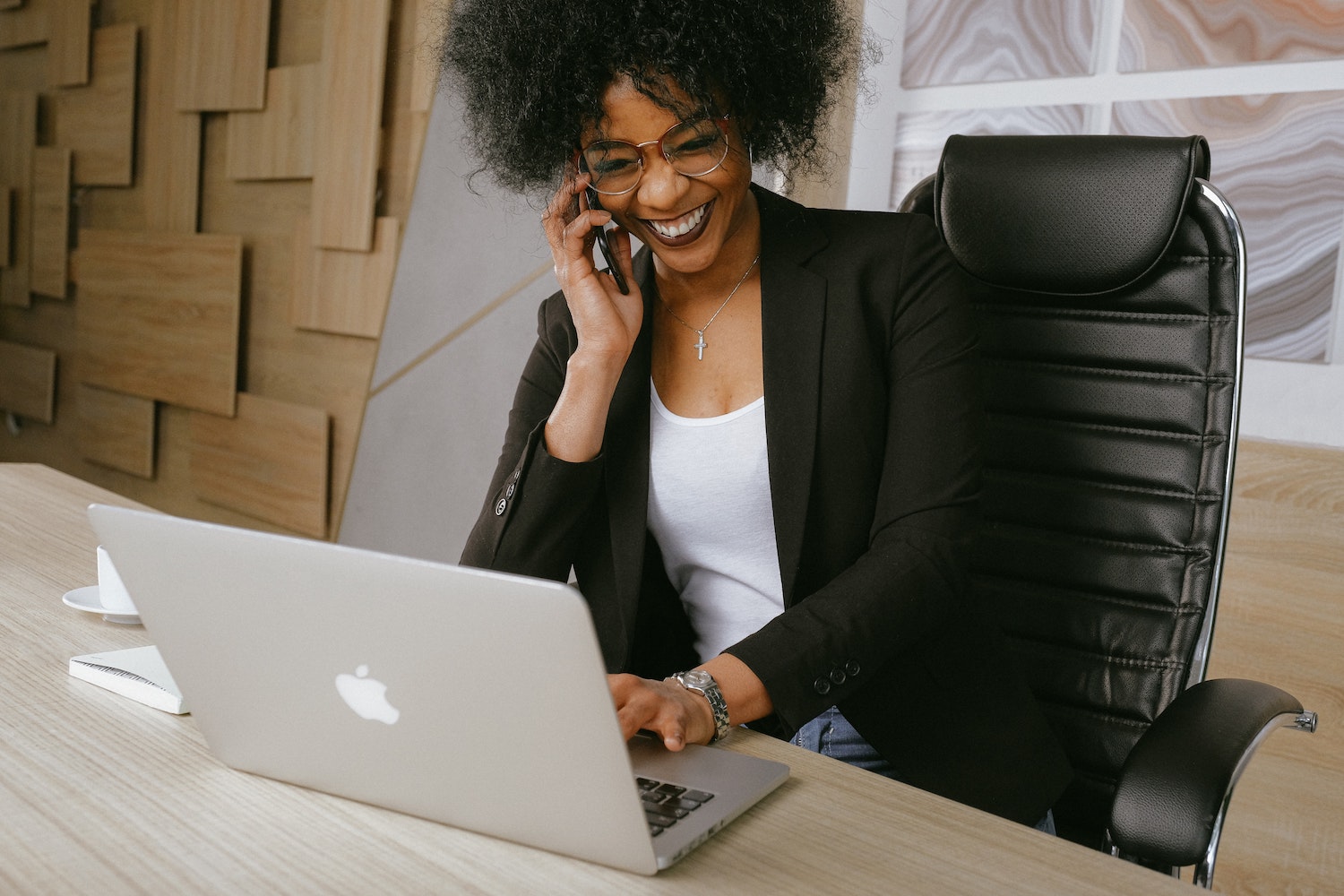 As we look ahead to the last few weeks of Q4 and the final leg of a tumultuous year, sales teams around the world are doubling-down in hopes of meeting (and exceeding) their revenue targets. Typically, the last big push of the year means extra long-hours, sacrificing nights and weekends, and, in some cases, cutting into holiday vacation time.
But, what if it didn't? What if, for once, you didn't have to choose between hitting goals or achieving a work-life balance in sales?


This year, more than any year before, sales professionals are mentally and emotionally exhausted. Since March, they've been navigating new work-styles while zigging and zagging to meet customers' changing needs and budgets. Everyone could use a break to reset and prepare for fresh challenges and opportunities in 2021.

As a sales leader, you can reshape what sales work looks like today and for the foreseeable future. Here's how you can finally achieve the elusive work-life balance in sales without compromising revenue success (and, in some cases, improving it):


Eliminate Calendar Clutter
One of the biggest challenges facing sales reps (and most professionals) is an out-of-control calendar. While many meetings undoubtedly require your attendance, some do not. And it's necessary you distinguish between which events are critical and which can be missed to conserve your time and energy for those that matter most.


Every Friday afternoon, take some time to review the week ahead and identify whether you have any meetings — especially internally — that you can skip or handle via another channel (like Slack or email). And encourage your team to do the same.


Removing even one or two meetings from a jam-packed week can give you breathing room to check in with customers or handle administrative work you've been putting off. And by regularly de-cluttering your calendar, you'll be less likely to pull late nights or cut into precious holiday time.


Establish Realistic Priorities

Not that you need another reminder, but it still bears repeating: it's been one hell of a year. And it's not the time to expect superhuman abilities from yourself or anyone else.


Of course, we know that's easier said than done. Like most sales professionals, you're likely a highly ambitious and goal-oriented person; you love a good challenge and prefer to overshoot expectations rather than merely meet them. These are the qualities that have helped you excel in your career, but right now, it's a good idea to set clearer priorities and give yourself and your team a little breathing room.
Step back and determine the highest-value activities: what is absolutely essential to meeting your revenue goals for the quarter? Any other upstream initiatives you'd planned to tackle this year (like additional training) may need to wait until January. Be judicious about where you place your energy so you can ensure you're getting the best ROI for your time.


Invest in Active Scheduling Calendar Automation

For every meeting with a prospect or customer, your reps are spending an alarming amount of time emailing back-and-forth with their contact to identify a mutually available meeting time. (Not to mention the time spent chasing down no-shows to set up another appointment.) All too often, this means new leads are ignored — not because no one wants them, but because your reps are already buried under a mountain of minutiae.


An active scheduling calendar automation technology, like Kronologic, alleviates the burden placed on your team by handling all the back-and-forth and follow-ups on behalf of your reps. Unlike link-based schedulers, active scheduling leverages AI to find a time based on your reps' calendar availability and schedules meetings for them. And, if someone no-shows, the AI also handles follow-up to find and secure another appointment. 


Meanwhile, your reps can focus all their time and energy on having the conversations that move the needle. And they don't have to worry about missing a lead on nights, weekends, or holidays, because the AI will be working while they rest.

The result? A less-stressed, less overstretched team and greater revenue potential. In other words, not only do you not have to choose between hitting goals and having a work-life balance in sales — you'll have an opportunity for both in spades.


Looking Ahead
We're approaching the second half of the fourth quarter in one of the most complicated years for sales teams across every industry. And while this is typically a season marked by long days and little sleep, many sales professionals are already teetering on the verge of burnout. Like you, they need to recharge. At the same time, you've got revenue goals to meet, and you can't simply walk away from all the work left to do.


Luckily, by eliminating your calendar clutter, revisiting your priorities, and adopting active scheduling calendar automation, you don't have to burn out to hit your targets. Now you can achieve work-life balance in sales — at a time when you need it most.

Fill your calendar with high-value meetings without the busy work. Learn how Kronologic will free up your reps for the work that matters most.
Originally published Nov 12, 2020 7:05:49 PM, updated
Aaron Bollinger loves to create and evangelize innovative new technologies, which is exactly what he's crushing in his current role as Co-Founder & CRO at Kronologic. Previously Aaron was a part of the team at BazaarVoice (formerly NASDAQ:BV), where he built out a global team that increased pipeline contribution by 300% and annual bookings by 500% - pushing both of these numbers into the tens of millions of $. Prior to BazaarVoice, during the rise of social media, Aaron was one of the founding sales hires at KickApps and helped build the company over 5 years through 3 VC rounds and onto millions in annual revenue and a profitable acquisition.