In a time when many of us are asked to do more with less, converting event leads into sales leads is rarely easy.
And given the time, energy, and financial resources your organization puts into virtual and in-person events, failing to generate business from the many leads you collect can be discouraging.
But the truth is, engaging attendees is only half the battle. While those initial conversations are critical, the time between the event and your initial outreach can make or break your relationship. It's essential you re-engage leads while you're still fresh in their minds — and before they return to day-to-day tasks and the millions of other items vying for their attention.
Unfortunately, you and your team are likely beholden to event management software, manual data entry, and the availability of your BDRs — which makes immediate follow-up nearly impossible.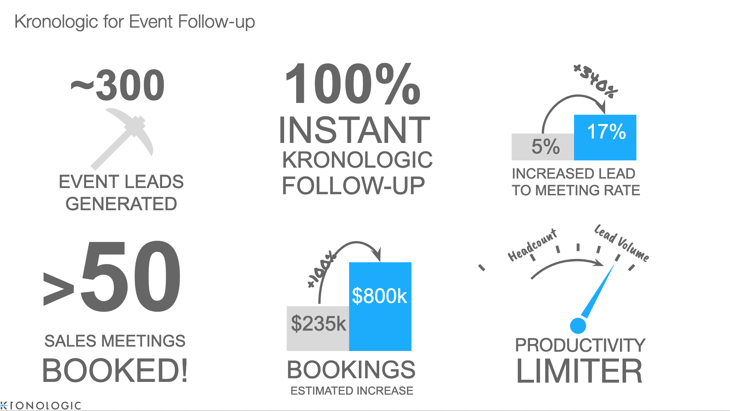 One of our clients, a Forbes Global 2000 organization, felt this same pain. Despite excellent turnout and plenty of meaningful conversations, they still struggled to translate that engagement into sales meetings.
But, by bypassing event management software and tedious data entry, and automating the follow-up process, the company boosted its lead-to-meeting rate by a whopping 340%.
Moreover, they increased estimated bookings from $235,000 to $800,000 — all without hiring a single extra person.
Let's face it: whether you're hosting events virtually or in-person, capturing attendee attention and creating a memorable experience takes a lot of time, money, and human capital. And it's time to stop wasting your precious resources and start generating better ROI from your event investments.
Ready to learn how Kronologic can help make your next virtual event a smash success?
Originally published Mar 24, 2020 8:30:00 AM, updated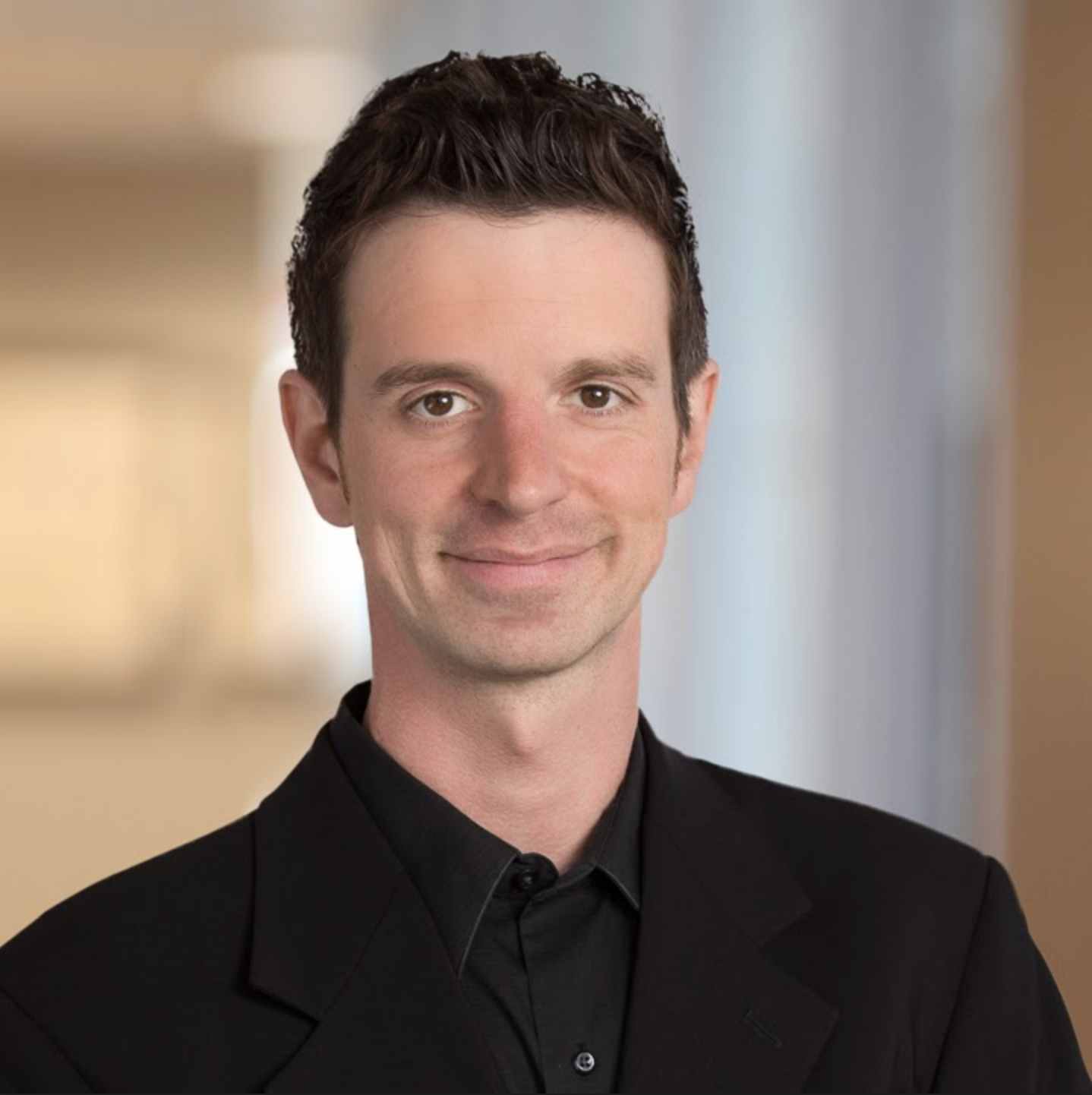 Frank Burns is a customer success professional with more than 20 years of experience building trusted advisor relationships and delivering customer-centric growth strategies across organizations of all sizes. After starting his career in consumer marketing research for digital marketing agencies — and working with brands like Verizon, Teradata, and MTV — Frank made the transition to SaaS and eventually co-founded his own agency. Today, Frank works as our Director of Client Success and helps clients decrease scheduling frustration, increase team utilization, and drive bottom-line results. Frank lives in Austin, TX where he enjoys watching live music, making music, gardening, and chihuahuas.