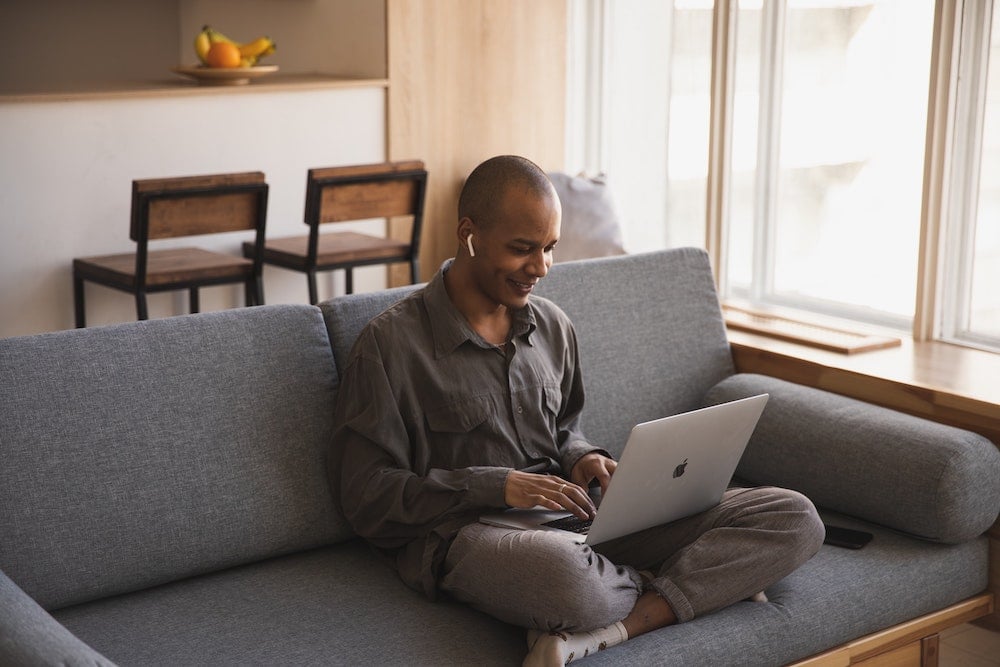 Today, when many organizations are dropping quarterly goals and struggling just to keep revenue flat, it's rare for a business to uncover new opportunities and grow its pipeline.
But it's certainly not impossible, as our client proved by growing their pipeline by half a million dollars in March.
As the spread of COVID-19 forced organizations to cancel in-person events and adjust to fully remote work life, marketing leaders began redirecting their budgets toward virtual events. That's when our client, a webinar and online event hosting company headquartered in San Francisco, faced a challenge you'll likely find familiar:
Driven by a combination of content marketing, search, and paid media, potential buyers were constantly filling out contact forms on the organization's website. Unfortunately, with a small SDR team and little-to-no budget for additional headcount, the overburdened sales team lacked the time and resources to work every lead. As a result, large swaths of demo requests were deprioritized and underworked.
(After all, there are only so many hours in a day — and the back-and-forth hassle of scheduling meetings can consume a lot of valuable time.
But the company's CMO had a hunch that within this pile of lower-ranking leads hid a fortune of high-value opportunities.
And they were right.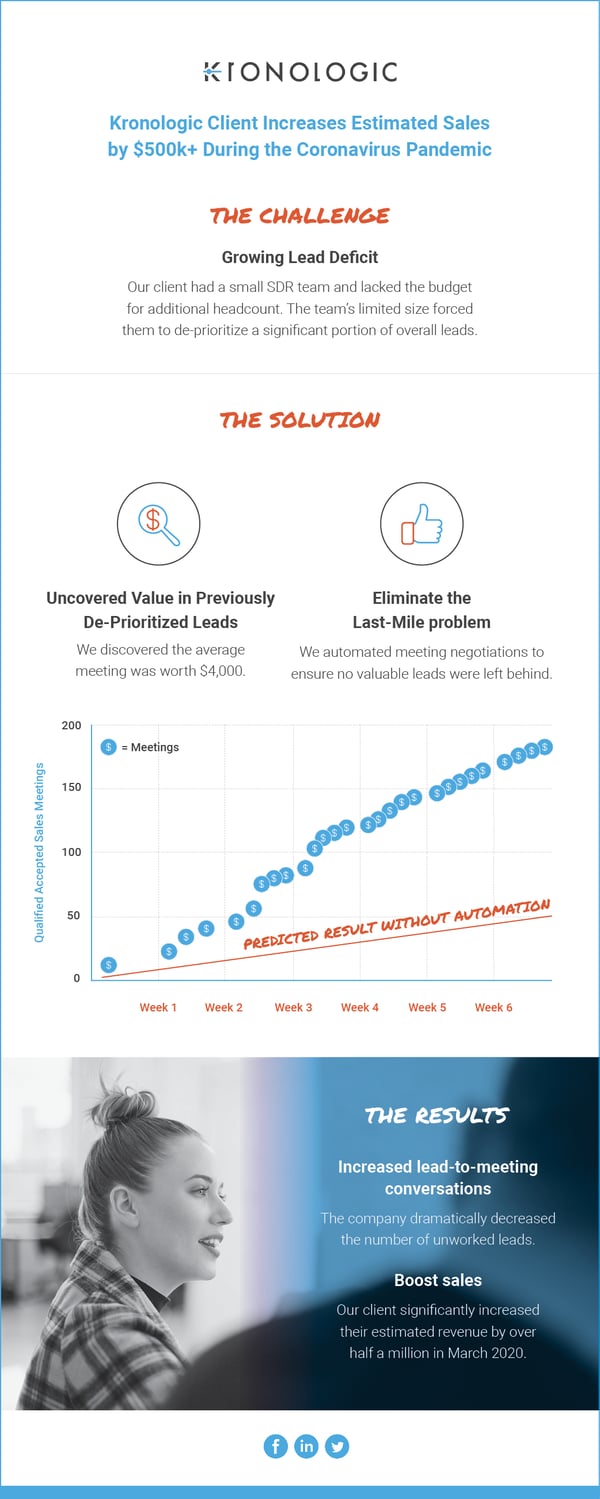 Together, we calculated the company's meeting math and discovered…

Its annual contract value (ACV) was, on average, $25,000
Its pipeline win rate was just .2%
Its meeting-to-pipeline conversion rate was only .8%
Its average meeting value was $4,000
In other words, for each lead the sales team failed to work, the company was leaving a potential $4,000 on the table.
After discovering that Kronologic could help save its unconverted leads without burdening the sales team, the Director of Sales Operations became the champion for Kronologic within the organization. We implemented our solution in just four weeks.
The company increased its lead to meeting conversion rate from 10% to 39%, and in the month following global deployment, the organization uncovered a whopping $500,000 in pipeline.
By solving their last-mile problem using the power of AI, our client not only significantly increased their revenue opportunities in one month, but they're poised to keep the success going.
We know it's easy to feel dejected by decreased or stagnant revenue in these unprecedented times, but don't give up hope. As we adjust to the new normal, it's the perfect time to investigate where you can uncover unexpected value. And we're here to help.
Originally published Apr 23, 2020 11:21:24 AM, updated
Aaron Bollinger loves to create and evangelize innovative new technologies, which is exactly what he's crushing in his current role as Co-Founder & CRO at Kronologic. Previously Aaron was a part of the team at BazaarVoice (formerly NASDAQ:BV), where he built out a global team that increased pipeline contribution by 300% and annual bookings by 500% - pushing both of these numbers into the tens of millions of $. Prior to BazaarVoice, during the rise of social media, Aaron was one of the founding sales hires at KickApps and helped build the company over 5 years through 3 VC rounds and onto millions in annual revenue and a profitable acquisition.