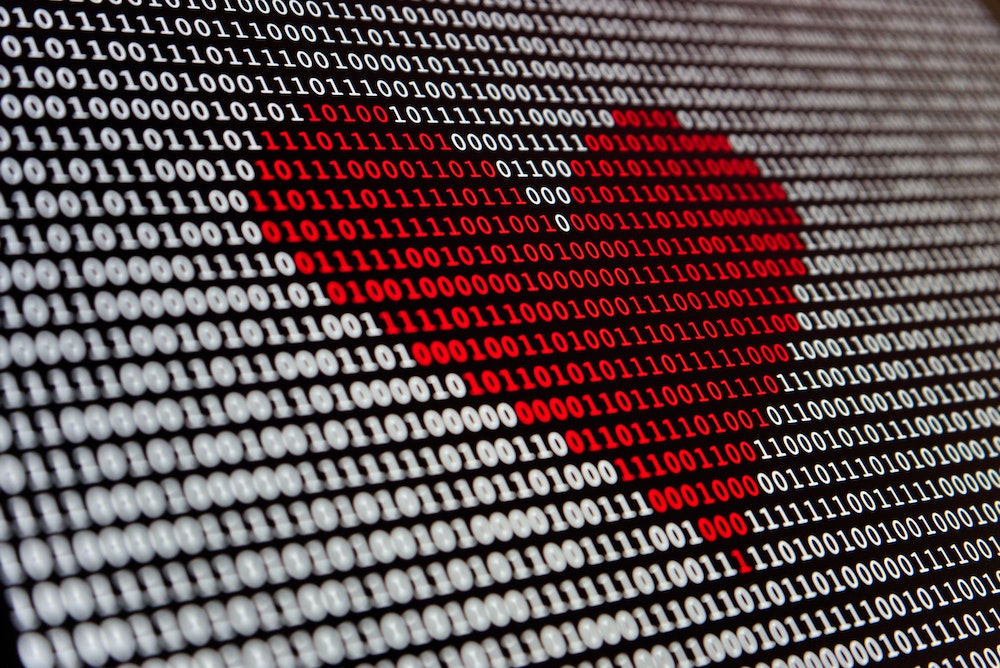 AI (artificial intelligence) is a pretty divisive topic.
But if there's one thing we know from the proliferation of AI-powered revenue tech across the B2B landscape across the last few years — and the challenges we've experienced amid the COVID-19 pandemic — it's that organizations are seeking new ways to work smarter. In the wake of the virus and economic shutdown, budgets are shrinking significantly. And while many are succeeding with AI, some still struggle to see the value.
So, what's preventing AI from consistently living up to the hype? And where should you invest resources during these uncertain times?
As co-founder and CRO of Kronologic, I've spent some time delving into these questions, and here's what I've discovered:
We're Thinking About AI All Wrong
When business leaders form their opinions about AI, they're often considering the tech through the lens of replacing human work rather than enhancing it.
But revenue tech wasn't created to do all the work fueling organizations' top-line growth while their sales teams play Tetris. It was developed to automate repetitive, time-consuming, manual tasks so you and your team can focus on the work human beings (not robots) are built to do: connect with other humans.
And that's why Kronologic created Virtual SDR technology — to alleviate hardworking sales professionals from time-intensive tasks like scheduling meetings.)


AI has made significant (albeit incremental) changes in the way we work over the past decade, but we've set our expectations so astronomically high that we're discouraged when AI isn't magically solving all our problems alone.

Take the auto industry, for example. For several years, tech experts have been awaiting the debut of a fully-autonomous vehicle. And each year, when automakers fail to produce a completely road-ready driverless car, they're disappointed and cite it as yet another way AI has failed. Meanwhile, AI-based features are saving lives every day. Reverse automatic braking alone reduced back-out crashes by as much as 81 percent, according to one study.


In other words, the reason AI isn't living up to the hype is because the hype is mostly unrealistic. We can't expect AI to solve our problems, but we can use it to eliminate busywork and give us the space to think bigger.


Human + AI is a Match Made in Revenue Heaven
Another issue with AI is that, for the most part, it's only dumped more work on our plates. For salespeople, AI tools often only add to their to-do list by predicting prospect behavior. And though having this insight can be helpful, salespeople are overwhelmed as it is — especially right now, when everyone is expected to do more with less. Some types of technology designed to help only bog us down further.
As a sales leader, you probably hear it from your team regularly. They're mired in so much tedium that they're often struggling to find time and energy to do the one thing you're paying them to do: build long-lasting, lucrative relationships.

And that's precisely where the next generation of AI-powered revenue tech can help.
"Artificial Intelligence will mature to deliver on the promise of freeing up sellers' time so they can focus more on creative dialog with prospects," says Kurt Shaver, co-founder, and chief sales officer of Vengreso, in a post for the LinkedIn Sales Blog.
We shouldn't resist AI because, to be frank, it's going to evolve with or without you. Instead, the best approach is to merge with AI. When you marry the power of AI with your team's human qualities (empathy, intuition, creativity, etc.), then you become an unstoppable revenue machine.
Take, for example, chess champion Garry Kasparov. In 1996, he won a set of matches against IBM supercomputer Deep Blue. The next year, though, the computer beat him. While Kasparov was initially frustrated by the AI that beat him, he now recognizes its value.
"I lost [chess], but I survived, and I thought if you can't beat them, join them. From now on, we have no choice but to work with machines and make the best algorithms."
Making a New Generation of AI Work for You
When it comes to revenue tech, merging with AI means leveraging its power to facilitate communication and foster relationships — something we're all struggling to accomplish amidst the COVID-19 pandemic.
Imagine how much more capable your organization would be if AI not only identified areas of opportunity but, with your guidance and permission, went about nurturing those leads on its own. Imagine if your sales team logged into work each Monday to find a full calendar of meetings, prioritized by meeting value, and they could focus 100 percent of their time on the activities you hired them to do.

Growth no longer always means additional headcount.
That's exactly what Kronologic can do for you. Our Virtual SDR technology handles the leg work on behalf of your human SDRs by following up on leads they're too busy to work, and setting up meetings when they're available. This way, your sales pros can shift their time and attention to fostering trusted relationships.
And less time weighed down by tedium means more time spent on revenue-generating activities.

In fact, our technology helped one of our clients increase their pipeline by a whopping $500,000 in March 2020 — a time when many other sales teams watched their pipeline screech to a halt.
(Check out the full story here!)
The fact of the matter is, from sales engagement tools to marketing automation and calendar tech, we've only just now begun to realize how more we can accomplish with AI. And there's no better time to see how much this tech can do for your organization.
In an uncertain era when we're all looking for ways to get leaner, to work smarter not harder, AI can help stabilize revenue and drive consistent success. It's time we let the robots do the robot work, and give your sales team the ability to be human.


Ready to work smarter? Request a demo to learn more about what our Virtual SDR technology can do for you.



Originally published Apr 30, 2020 10:51:45 AM, updated
Aaron Bollinger loves to create and evangelize innovative new technologies, which is exactly what he's crushing in his current role as Co-Founder & CRO at Kronologic. Previously Aaron was a part of the team at BazaarVoice (formerly NASDAQ:BV), where he built out a global team that increased pipeline contribution by 300% and annual bookings by 500% - pushing both of these numbers into the tens of millions of $. Prior to BazaarVoice, during the rise of social media, Aaron was one of the founding sales hires at KickApps and helped build the company over 5 years through 3 VC rounds and onto millions in annual revenue and a profitable acquisition.